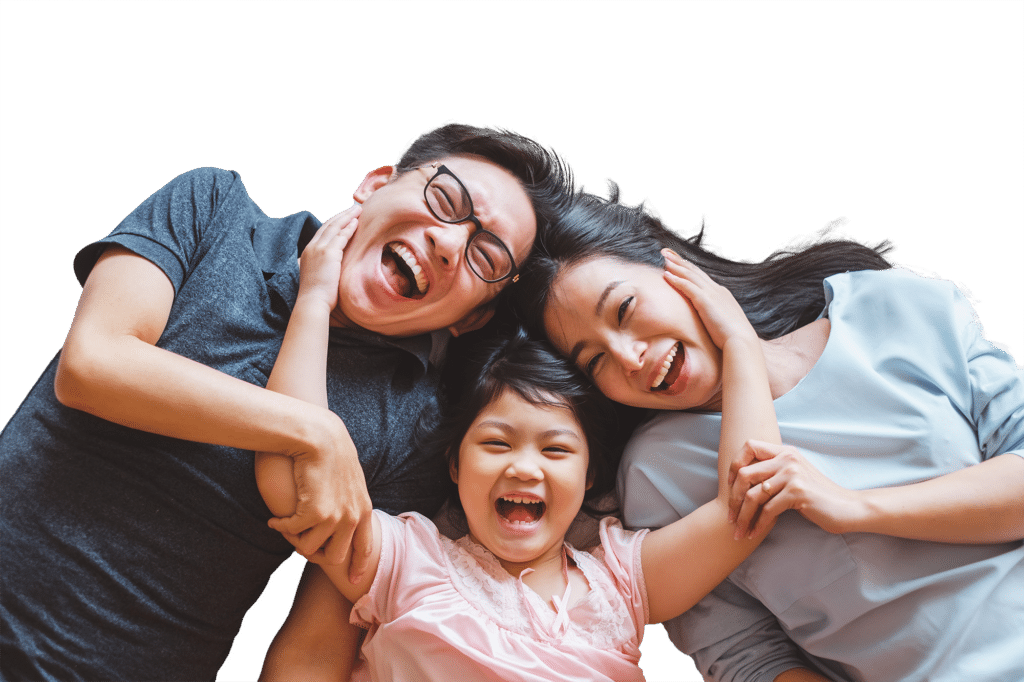 Do you need a family dentist in Mountain View? Blacks Fork Dental is the perfect place for your entire family. We offer a wide range of dental services, from general dentistry to cosmetic dentistry and everything in between. We can help ensure that everyone in your family has healthy teeth and a beautiful smile.
What is Family Dentistry?
Family dentistry is a branch of dentistry that focuses on the oral health of people of all ages. A family dentist, such as Dr. Irene, is someone you can trust to take care of the oral health needs of your entire family. At Blacks Fork Dental, we are proud to be a family dentist in Mountain View.
What Services Do We Offer?
Blacks Fork Dental offers a comprehensive list of family dental services in Mountain View. Our services include:
Teeth Cleanings:

We recommend you have your teeth cleaned every six months to help prevent cavities and gum disease.

Fillings:

If you have a cavity, we can fill it with a tooth-colored filling.

Crowns:

If you have a broken tooth or one with a large cavity, we may recommend a dental crown to protect it.

Bridges:

If you are missing one or more teeth, we can place a dental bridge to fill the gap.

Implants:

If you are missing one or more teeth, we can carefully place a dental implant to replace the tooth.

ClearCorrect:

If you are interested in straightening your teeth, we offer ClearCorrect clear aligners. These aligners offer discrete and effective treatment. 

Teeth Whitening:

Teeth whitening is a popular cosmetic dental option. It is non-invasive and affordable; you can see results after just one treatment. Contact us about our teeth whitening services if you want to brighten your smile.

Laser Dentistry:

We stay at the cutting edge of dental advancements and techniques, using the latest dental technology at our state-of-the-art facility in Mountain View. We can use our dental laser to help treat gum disease, remove growths, shape the gums for better cosmetics, and treat cold sores and fever blisters.

Preventative Dentistry:

We focus on preventative dentistry to help our patients avoid dental problems. We offer sealants and fluoride treatments to help protect your teeth from cavities. 
Why Choose a Family Dentist?
There are many reasons to choose a family dentist in Mountain View, including convenience. You can make one appointment for your entire family instead of scheduling multiple appointments at different times. And a family dentist such as Dr. Irene is someone you can trust. He has years of experience caring for the oral health needs of people of all ages.
How to Find the Best Family Dentist for You?
When looking for a family dentist in Mountain View, you must find one you can trust. Make sure to do your research and read online reviews. You can also ask your friends and family for recommendations. Once you've found a few dentists that you're interested in, schedule a consultation. This is a great way to get to know the dentist and see if they are a good fit for you and your family.
What to Expect at Your First Appointment?
We will take a complete medical and dental history at your first appointment. We will also do a physical examination of your mouth. We will also take X-rays to get a better look at your teeth and jawbone. Afterward, we will develop a plan that is tailored to your specific needs. We will also answer any questions you may have about our services.
The Best Family Dentistry in Mountain View, Wyoming
You'll love our comfortable office environment and our friendly team. We go out of our way to ensure each patient feels welcome and at ease. We want you to have a positive experience at our practice, so you'll keep coming back for years.